Meet Your New Hometown Docs
Get to Know Dr. Jill McAngus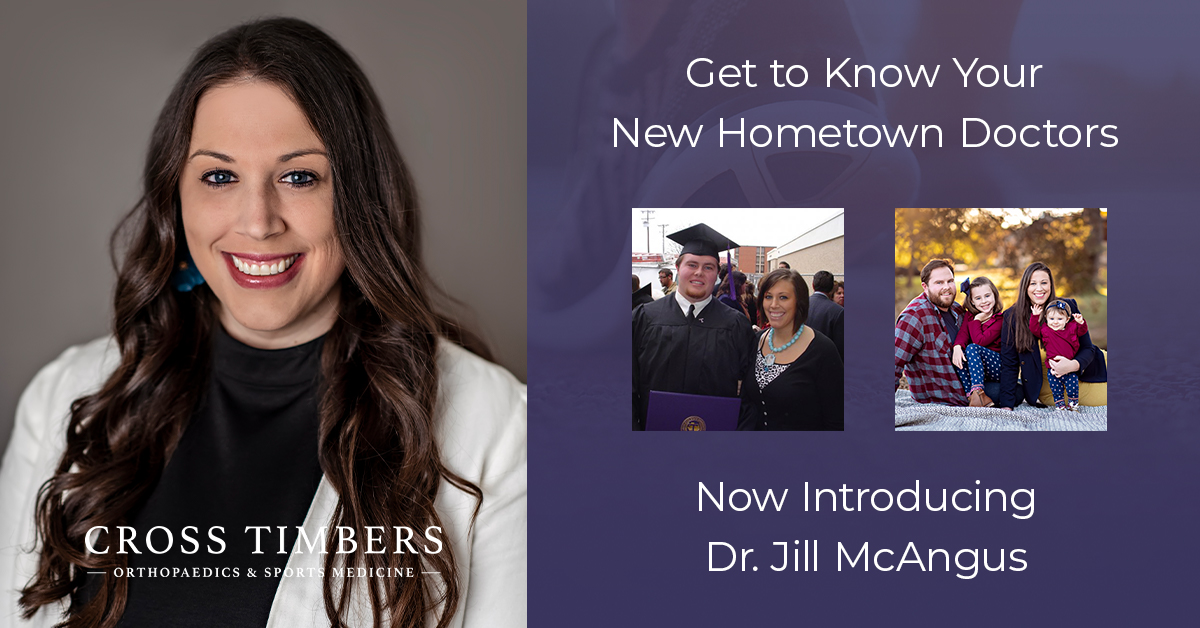 I was born in Fort Worth and grew up in Boyd, TX and was raised on a dairy farm. I was valedictorian of my high school class and thoroughly enjoyed growing up and living in a small, rural area. I played every sport possible – softball, basketball, track, cross country, powerlifting, and golf.
I then went to college at Tarleton State University and was involved in the Presidential Honors Program. I met my husband, Ross, at Tarleton. He is a Tarleton State Football Alumni. We got married after we graduated college and went to UTMB in Galveston for medical school, where Ross continued coaching football and teaching at La Marque HS and Angleton HS. I then went to Residency in Temple and Ross coached football at Temple HS.
I have always wanted to end up in a smaller town and continue to serve and give back to the communities that I feel are so valuable.
My husband and I fell in love with Stephenville during our days at Tarleton State University and we are looking forward to making this home again for ourselves and our children. We are excited to get a chance to serve in such a great community. Bleed purple!
"To be a successful surgeon, you must have the eyes of a hawk, the heart of a lion, and the hands of a lady."
Get to Know Dr. Alana Waterford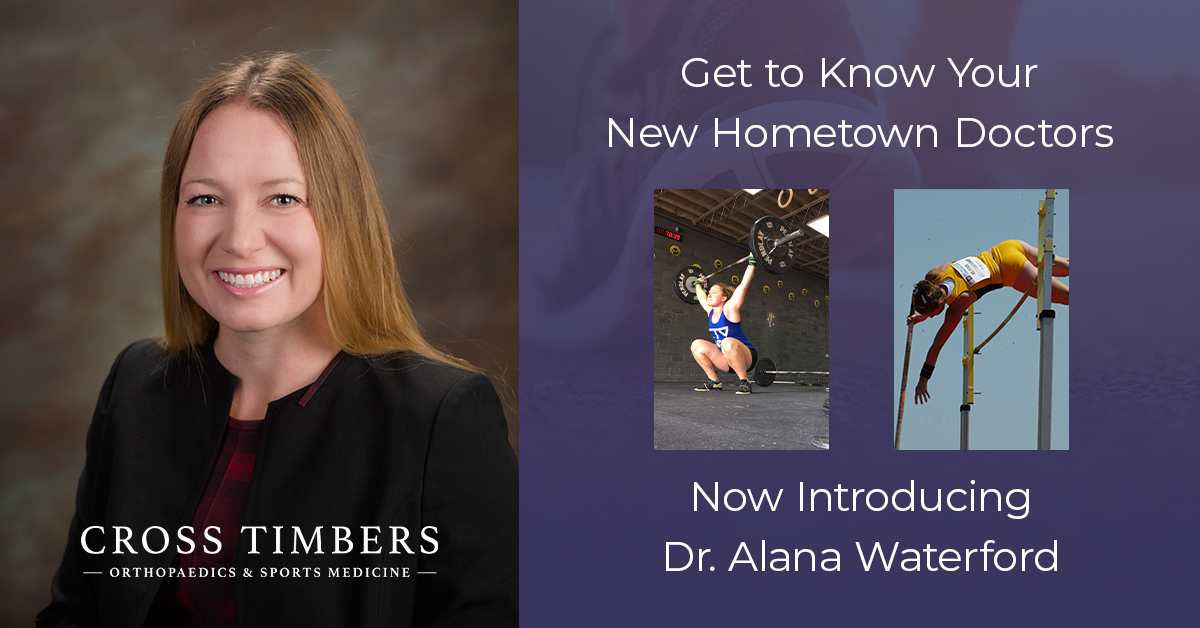 I'm originally from Mesa, Arizona. I am an only child, raised by two wonderful parents, who impressed on me work ethic, drive, and love of God. I rode my first horse just as I could barely walk. I eventually went on to compete in the jumpers divisions of equestrian sports. In high school I ran track and field and eventually walked on to earn a scholarship as a Pole Vaulter and High Jumper at Arizona State University. Together, our women's team won four Pac-12 (previously Pac-10 during my time) and 3 NCAA Division 1 National Championships (2 indoor, one outdoor). After graduating college, I continued to work out, but I missed the 'team atmosphere', and thus found Crossfit. I started Crossfit in 2014, and continued, eventually obtaining my Crossfit Level 1 Coaching Certificate in 2018.
At 9 years old, my parents and I traveled to Labrea, Brazil to complete mission work with a Christian nurse missionary. It was that time that I knew my calling was to become a physician. I furthermore decided I wanted to become a sports doc and team physician during my college athletic career.
In my mind, an athlete isn't just the high school, college, or professional athlete, but also any person looking towards becoming healthier by physical fitness. I have a huge passion to help any athlete, of any age, to achieve their goals in overall health, athletic activity, sport, or work.
It was the people of Stephenville that drew me here. It was easy to see Stephenville is community of hard workers, who need to stay healthy to complete their jobs and support their family. I aim to serve our community by providing excellent care to every patient, treating them as I would my own family. Colossians 3:23
"Encouraging patients to better their lives through activity and nutrition via change of lifestyle to prevent chronic disease."
"We are excited to welcome Dr. McAngus and Dr. Waterford to our team of sports medicine and orthopaedics specialists. Bringing on these two dynamic doctors not only gains us excellent team and community members, but also increases our ability to see our valued patients in greater volume and more quickly. Please join us in welcoming them to the Cross Timbers community!"
– Cross Timbers Orthopaedics Team